How we are funded
Dues from our members allows us to provide resources, benchmarking opportunities and events, and fees for certification and training allow applicants to become LPEC certified. However, our research work is wholly dependent upon contributions from our stakeholders, separate from membership dues or certification fees. ECI's supporters provide the critical financial resources needed to fund and sustain our industry leading research projects. Contributions for research are tax deductible.
Where to donate
There are many ways for individuals, corporations, foundations, and other organizations to contribute financially with tax deductible gifts to our research initiatives and/or to support ECI and our mission. Every donor makes a difference and we are enormously grateful. For more information, and to obtain a copy of our most recent research, please contact Holli Redekop, Vice President, Development at 571-480-4416 or email holli@ethics.org.
ECI Donor Circle
We are grateful to those companies and individuals who generously support our mission to build and sustain high quality ethics and compliance programs.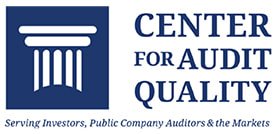 Bernstein Litowitz Berger & Grossman LLP
Archer Daniels Midland
L3 Technologies, Inc.
Norma Pace Foundation
King & Spalding